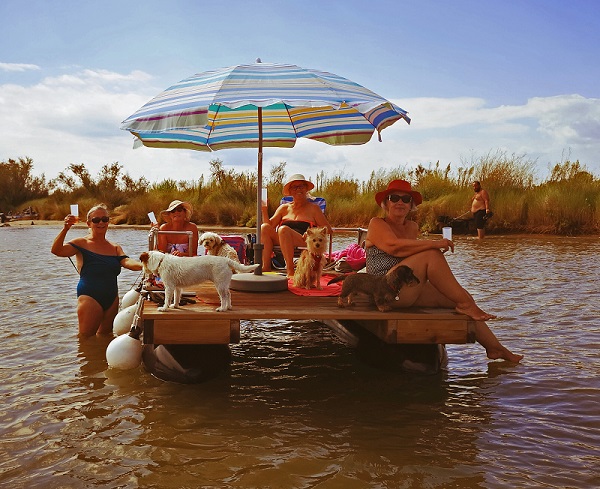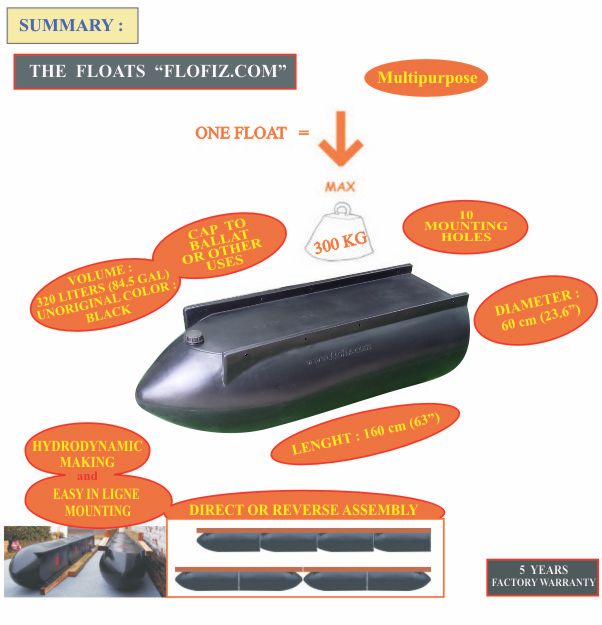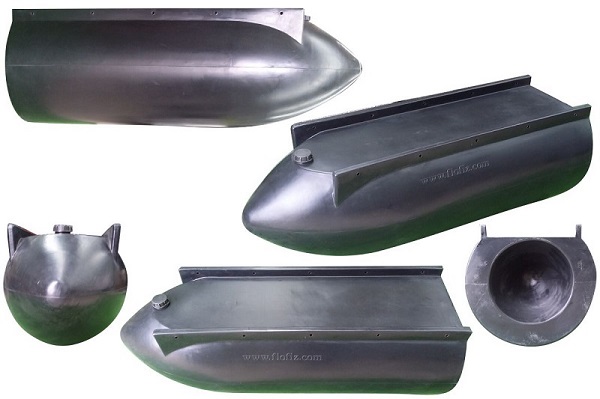 New Model in july 2016
only difference : the cap 2" ISO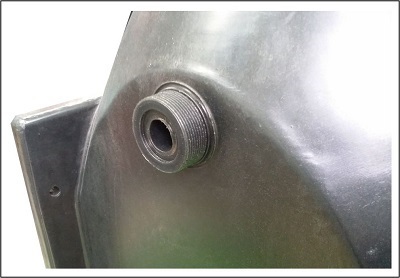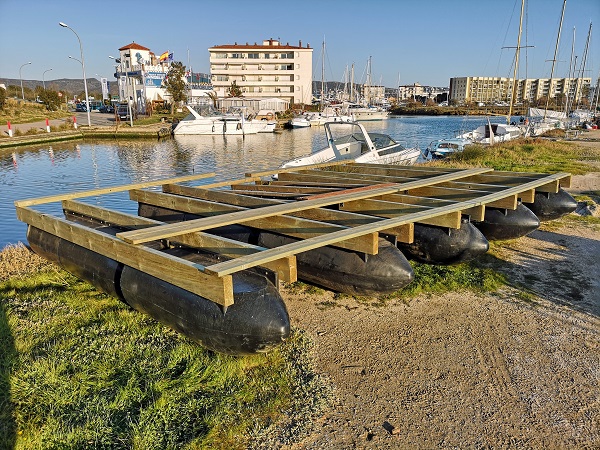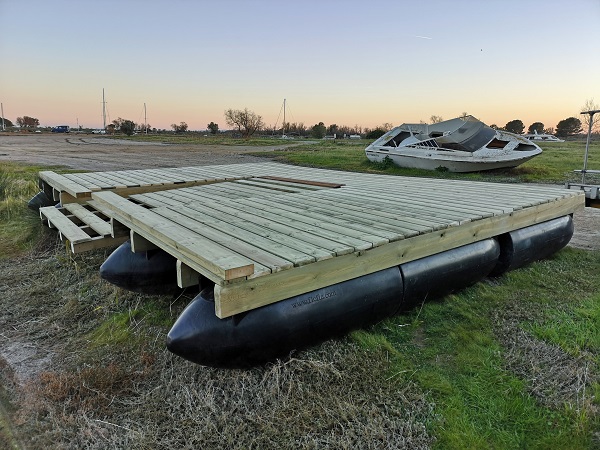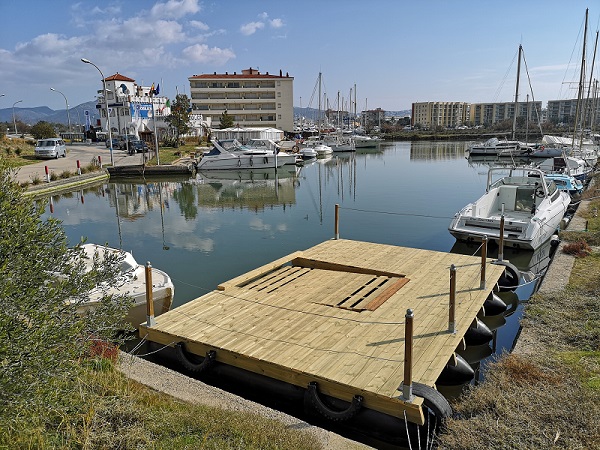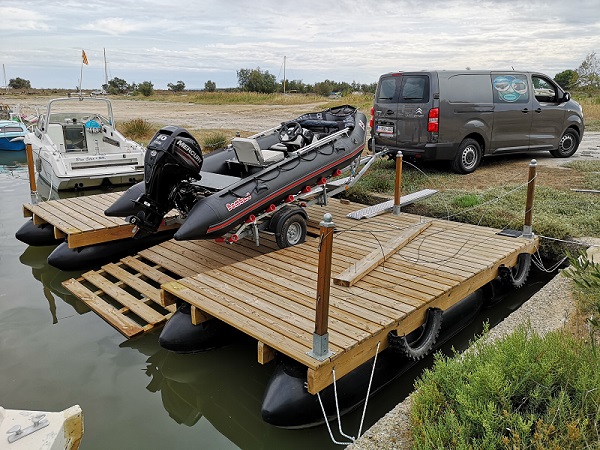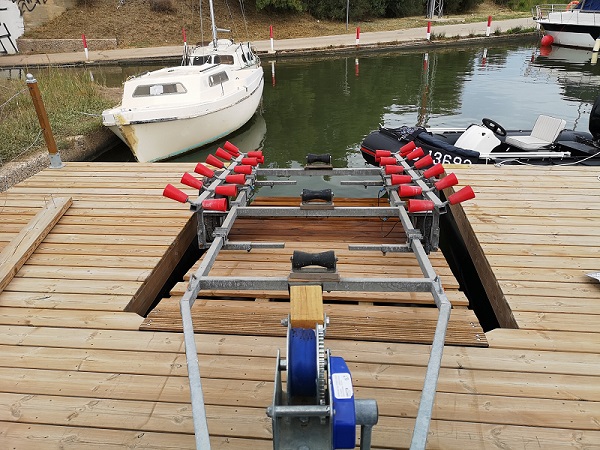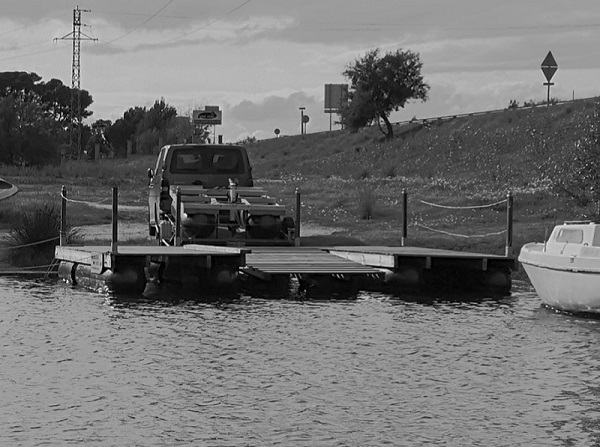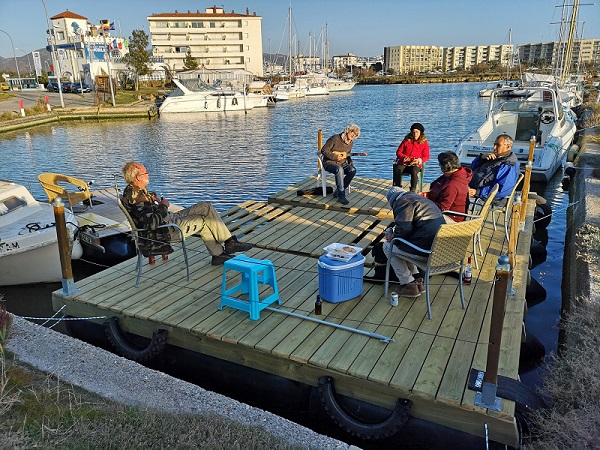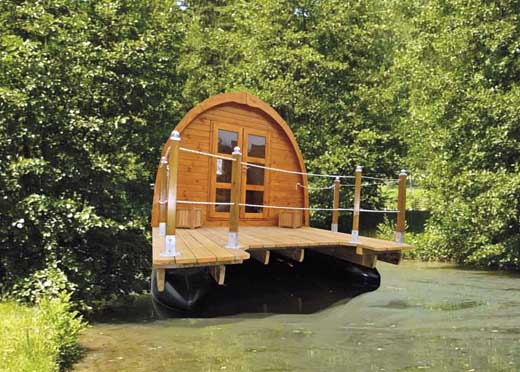 With the floats "flofiz.com" designed to be easy to use,
construct yourself :

your houseboat, floating cabin, floating habitat,
your motorized pontoon, raft,
your floating terrace, fishing pontoon, boat dock ...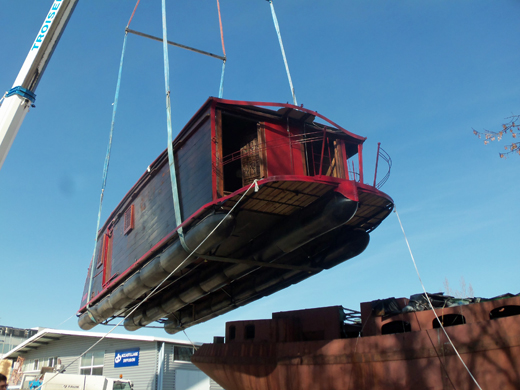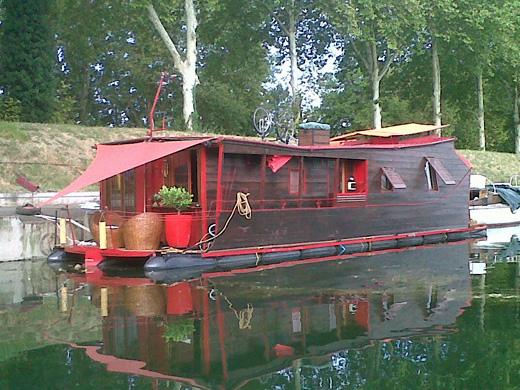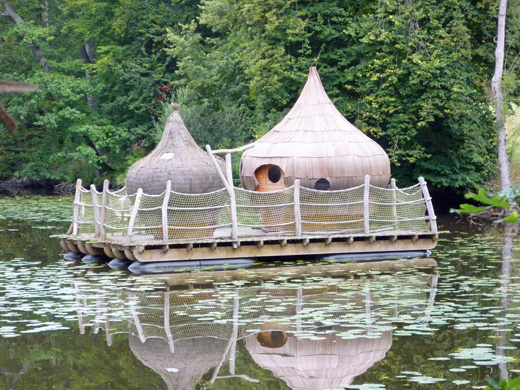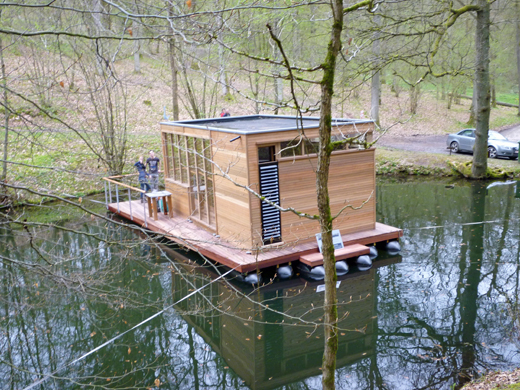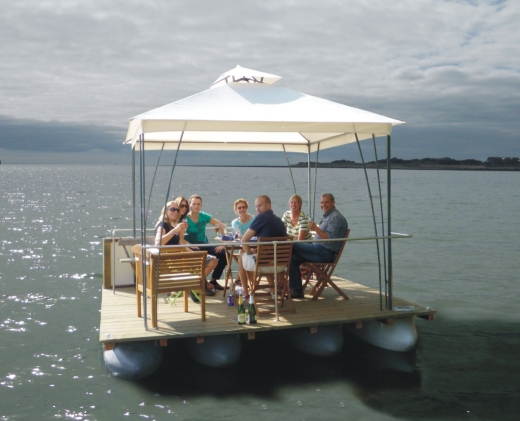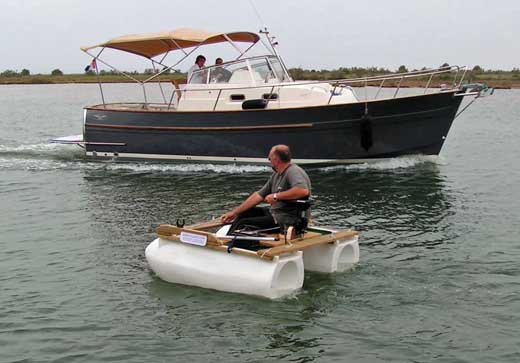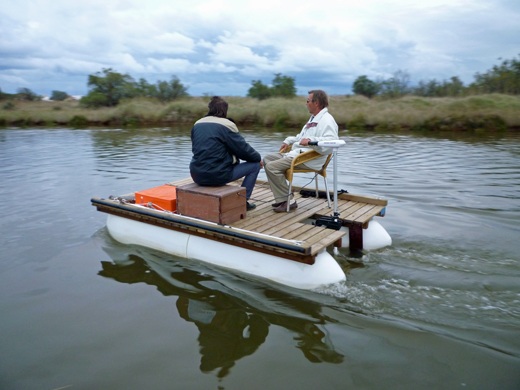 By using our floats,
automatically you base your project on a very safe compartmentalized hull.


Our floats are easy to manipulate

2 x 5 molded holes = easy fixation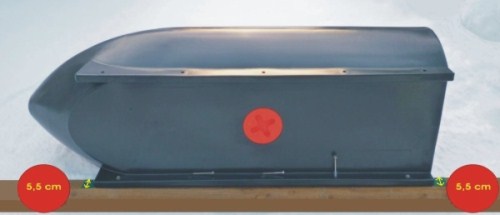 The shape of our floats adds 3 qualities to your floating construction :

- good behavior in swirling water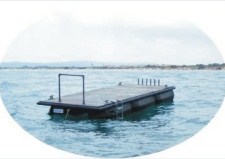 - easy movement (motorized projects)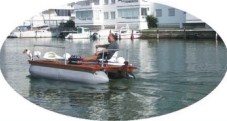 - increased resistance to frost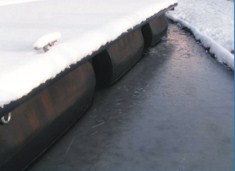 Our floats are perfect for fixed and mobile projects :



- Floats fitted to improve the hydrodynamics in one sense
- Floats 2 by 2 put back to back for improved hydrodynamics in both directions

Method for an easy to make wooden construction :
1) Attach the floats to the wooden longitudinal frame using lag bolts
2) Fix the transverse reinforcement to the longitudinal frame sing lag bolts
3) Fix the grooved floors on the transverse reinforcement using screws Torx
Ideal float model for the construction of motorized pontoons and pontoons for wavy rivers.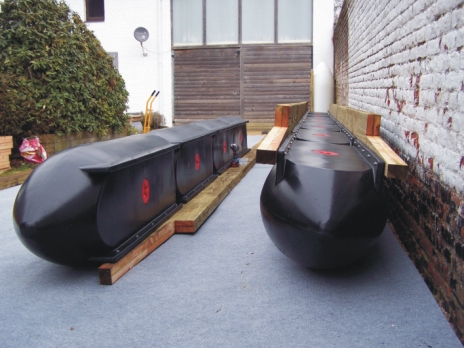 The simplified fixation of our floats offers you a total freedom in the choice of the superior armature and the superstructure of your project.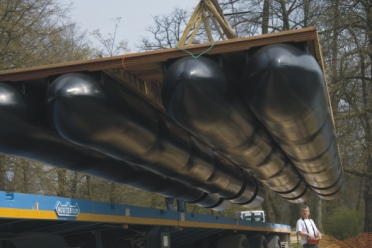 By using our floats for the construction of your floating project, you avoid the multiple problems linked to the construction of a watertight and sure hull.
The Chalet Robinson :
For a test of stability ,
take one of the 2 ferries to the Island :
Le Chalet Robinson , Bois de la Cambre ,
Sentier de l'embarcadère , 1000 Brussels , Belgium.

A ferry :
4 rows of 7 floats = 28 floats "flofiz.com"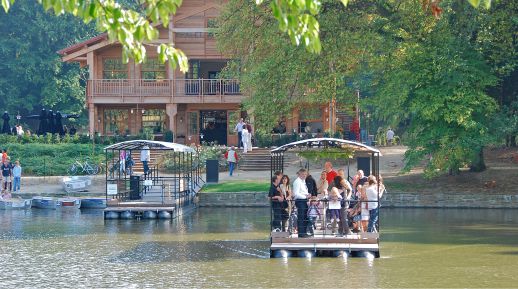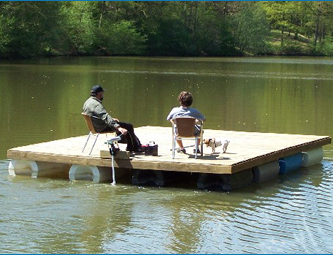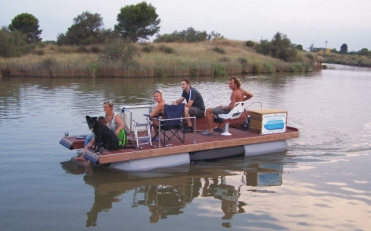 Our floats "flofiz.com":
Our floats are easy to manipulate, to fix and to ballast
They are light, solid and modular
They are shaped in order to limit the hydrodynamical forces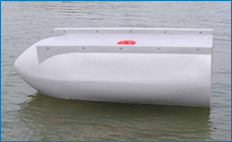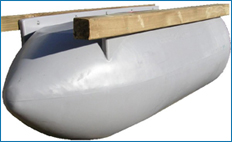 The floats "flofiz.com" are available in two versions:
The standard version
The foamy version, sometimes required by the local authorities specifications.
They can make anything float!
Any handyman could build a floating item with them.
Our floats have been studied and designed to be easily attached to the armature of all kind of floating constructions.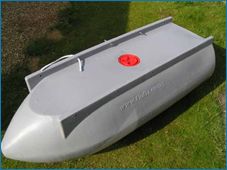 3 easy ways to fix the floats to your construction armature :

Through the 10 holes moulded in the superior part of the floats you can stick:
ropes, in order to make a raft or a pontoon that can be easily taken apart
bolts provided with washers and nuts, in order to fix them to a metallic structure
screw bolts provided with washers, in order to fix them to a wooden structure
Interior diameter of the fixation holes: 12 millimeters
Front and rear view: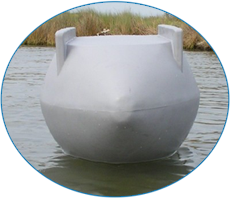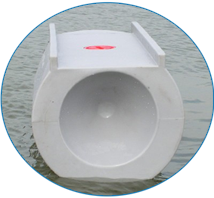 Those shapes enable the floats to fit into each other (maximum 20 centimetres).
This improves the hydrodynamics of a floats sequence.
For the construction of a pontoon you can change the length and the floating capacity of your construction:
by separating the floats from 0 to 20 centimeters or by making them fit together from 0 to 20 centimeters, which gives the possibility to separate each junction by 40 cm while the beam thickness can remain the same. (see pictures)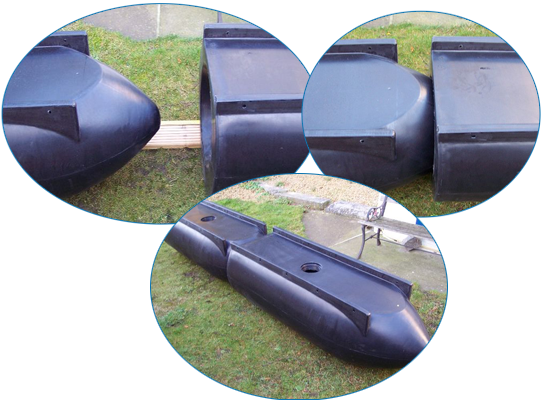 Description of the standard float "flofiz.com":
Float in rotomoulded polyethylene = Very solid and long lifetime
Low maintenance (only cleaning)
Dimensions: Length: 160 cm / diameter: 60 cm
Volume: 320 liters for 20 kilograms. 1 float = 300 kilograms of floating capacity
The float is provided with a cap with a joint that allows us to ballast the float.
The shape of the float limits the hydrodynamical forces
Our floats can be used by pontoon manufacturers in order to:
-make motorized pontoons, ... ,
-make pontoons for wavy rivers, ...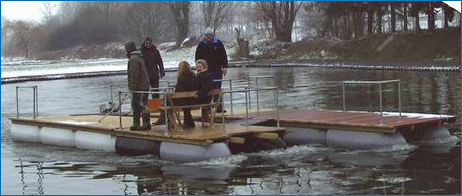 Very resistant to salts, acids and frost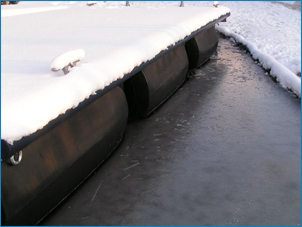 Security of our floats:
Our standard floats:
The great mecanical resistance of our floats can be explained by their shape and making process.
Look at the constant thickness of the wall. It is solid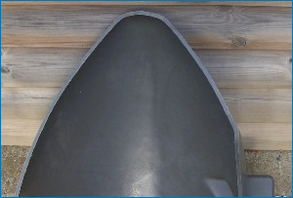 Each float forms a watertight independent and secure compartment.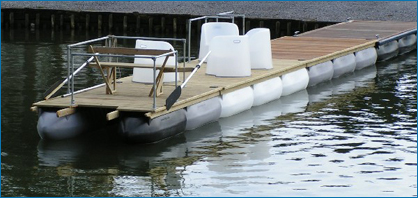 The foaming of our floats is not necessary.
Nevertheless we offer a foamy version for the construction of projects where the use of foamy floats is required by the local authorities specifications.
Our foamy floats:
For the construction of projects where the use of foamy floats is required in the local authorities specifications. We inject polyurethane foam in de float
(water absorption < 2,5 %).
Picture of a foamy float cutted on his whole lenght. So you can see the quality of the foam :

This makes the float unsinkable in case of degradations caused by accident or by sabotage. Of course, the foaming increases the weigth of the float by 10 kilograms. This reduces the floating capacity by 10 kilograms.
In our site you can see many pictures of floating const ructions based on our floats.
These pictures will probably incite you to create your own floating project. These floats can be used in order to make many floating projects.
One must calculate the quantity of floats that is necessary for the desired floating capacity, and attach them to a solid structure, calculated according to the project size.
1 float = 300 kilograms of floating capacity.
To calculate the number of floats necessary for your project: In general, each float is supposed to provide 200 kilograms of useful load, and the remaining 100 kilograms of floating capacity will be used to give your construction a good behaviour in water-waves.
If you realize your project, make sure your plans have been examined by an adequate person in this matter. This per son will calculate the structure that has to be used in order to connect your construction to the floats. Don't forget that you are responsible for your project.
Fabrication delay :
In general, 5 weeks on receipt of your advance for orders of less than 16 floats, except stock.
About our guarantee :
We guarantee for 5 years the replacement of the floats that wouldn't be watertight due to their fabrication. You return the non-watertight float and we give you a new float.
We don't guarantee the stability of their color because despite of the treatment against UV, their color could change with time, but this doesn't affect their solidity.
The floats don't need maintenance (excepted cleaning).
Everyone is responsible for the use of his floats.
The way you fix the floats to your construction has to enable their dilation.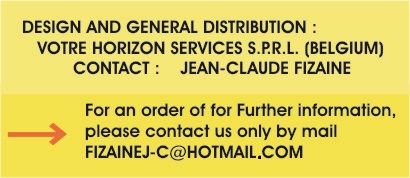 Contact us :
www.flofiz.com

www.selvbyggerbrygge.no


To show the ease of contruction,
Example photos
Construction of our pontoon demonstration "flofiz.com" :
6,60m long x 4,20m wide = 27,72m▓ :
4 rows of 4 floats = 16 floats "flofiz.com".